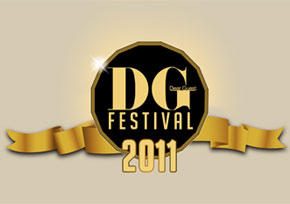 DG Festival 2011 style has been launched!
DG festival (The best of the year) is one of Egypt's best festivals solely dedicated for choosing the best of the year following voting system via the company web-site in addition to hard copies questionnaires and video voting. It is a marathon between companies and/or individuals. From June till October of each year the voting take place in which people votes for their favorites all over the year.

DG festival was founded in 2004 with a great success from one year to the other. EgyGo has designed DG Festival's 2008 website and manages it for them including their marketing campaign management and search engine optimization.